Sr. HR Business Partner – Supply Operations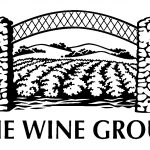 Website The Wine Group
The Wine Group is one of the top leaders in the wine industry. 
COMPANY DESCRIPTION
The Wine Group is one of the top leaders in the wine industry.  As a privately held management-owned company with 12 wineries in California, New York, and Australia, we thrive to win with exceptional people who share our values.  We produce many well-known brands including Franzia, Cupcake, Chloe, Flip Flop, Save Me San Francisco, Insurrection, Concannon, Benziger and Imagery.  We are a successful company looking to employ talented individuals on our team who are self-motivated, positive and energetic.  If this sounds like you, we encourage you to apply!
JOB SUMMARY
Reporting to the Director Human Resources Business Partner of Supply Operations, this position is to provide strategic human resources leadership, advice, consultation and coaching to business leaders in supply operations regarding talent management, organizational capability development, people & culture (HR) programs, employee labor relations, learning and development, and employment brand experience. This role is also responsible for acting as a leader in the Americas HR team to ensure effective and efficient support to the business.
KEY RESPONSIBILITIES & ACCOUNTABILITIES: include the following.  Other duties may be assigned. Reasonable accommodations may be made to enable individuals with disabilities to perform the essential functions.
Talent Management:
Drive a robust talent plan for assigned client group(s)
Ensure that succession plans, development and career planning are in place for key roles
Encourage people and culture practices that promote the retention of high potential and other key talent
Advise business partners regarding organization capabilities and talent management
Influence leadership on critical organization and people-related opportunities to assist in achieving -ownership of business priorities and objectives
Drive Continuous Improvement in HR programs including on-boarding, performance and development planning, and talent and succession planning
HR Functional Leadership:
Provide thought leadership towards the continuous improvement of the HR Function
Provide leadership and/or direct project accountability on assigned HR-specific projects or initiatives
Provide coaching and mentoring of more junior level team members
Client Group Management:
Partner with assigned client group to ensure all permanent, limited-term and temporary labor is planned in line with budget needs and supports the ability of the function(s) to carry out their fiscal objectives
In partnership with Total Rewards coordinate of review and alignment of compensation changes, merit reviews and promotional recommendations within assigned client group(s)
Contribute to the development of and facilitate training and/or develop sessions
Labor Relations:
Oversee the management of industrial labor relations
Developing new or revised union contracts, and negotiating labor contracts with unions in partnership with internal legal counsel
Managing grievance procedures by addressing complaints from unionized employees
Advising the human resources staff and leadership to ensure compliance with union contracts
Responsible for partnering with leadership to gain feedback developing labor policies
General HR Support:
Responsible for all employee relations in assigned Supply Operations work groups
Oversee execution of people processes within client group
Drive the activities associated with supporting HR initiatives
QUALIFICATIONS & EXPERIENCE: To perform this job successfully, an individual must be able to perform each essential duty satisfactorily. The requirements listed below are representative of the knowledge, skills, experience and/or abilities required.
Qualifications/ Memberships:
BA or BS in Business, HR or related field
5+ years of HR experience, of which at least 3 should include specific accountabilities for a client group in a generalist capacity
Demonstrated ability to work across all levels of the organization from front-line to senior leadership
Experience:
3 + years' experience in managing people and teams
Strategic thinking and demonstrated experience translating strategic plans into actionable and sustainable processes, systems and/or projects & initiatives
Utilizing OD tools and techniques to facilitate teams, change management and organizational design challenges
Working effectively across functions and influencing at multiple levels in the organization
Must have demonstrated knowledge of general HR practices specifically with a deep understanding of generalist and employee relations areas in California
Proven ability to effectively manage multiple projects and work streams to deliver quality results on time and within financial parameters.
Strong analytical skills with attention to detail and proven financial acumen
Technically oriented; experience utilizing excel for analysis and reporting as well as other Mircrosoft Office products
WORK ENVIRONMENT: The physical demands described below are representative to successfully perform the essential job functions.  The following percentages are given in terms of an eight-hour workday.  Reasonable accommodations may be made to enable individuals with disabilities to perform the essential functions.
Work Environment:
30% Management Coaching & Team Development:  Evaluates information team dynamics to develop recommendations that drive continuous improvement at the senior leadership level and across the assigned client group function(s); largely stemming from the review of materials viewed on the computer or hard copy.  Requires the ability to view and interpret documents/information and summarize themes, issues, trends etc.   Requires the ability to utilize various office applications, data bases and/or main frame applications (HRIS)
30% Organizational Development & Change Management:  Review the comprehensive needs of the organization to ensure the appropriate people strategy is in place with a focus on the ongoing development and retention of high performing talent.  Drive change initiatives.  Diagnose and facilitate interventions to optimize the performance of a work unit or leadership team
40% Project and Work Management:  oversee the various activities of others insuring timely delivery of outputs, accuracy of data, regulatory and/or process compliance etc.  Requires the ability to develop and/or utilize activity planning tools/systems and communicate/influence effectively with others.
Travel: Up to 50% of the time
KEY RELATIONSHIPS: (Who does the role interact with?)
Internal:
Leadership teams of assigned client group(s)
Employees within assigned client group(s)
HR Directors and Business Partners
HR centralized services teams
Senior HR leaders (Shared services including compensation, benefits, learning and development, etc.)
Internal legal
External:
Unions
Vendors
Temporary Agency Partners
Training and Development Facilitators
KEY DECISION MAKING IN THIS ROLE: (What are the key decisions made in this role?)
Needs assessment of issues affecting the performance of the assigned client group(s)
Talent assessments of key roles
Utilization of OD tools to fit organization need/issue
KEY CHALLENGES IN ACHIEVING GOAL(S): (What are the key challenges faced by this role in meeting its goals/objectives)
Capacity & priority planning – critical to the success of this role
Effectively contracting for services with the centralized HR services teams
Multiple stakeholder input & alignment requirements
Managing multiple continuous improvement projects within Regional HR Function, and within assigned client group(s)
Multisite HR support
The Wine Group is an equal opportunity employer. Qualified applicants will receive consideration for employment without regard to race, color, religion, sex, sexual orientation, gender identity, national origin, disability or protected veteran status.