Human Resources Manager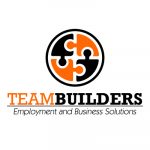 Website TeamBuilders Employment & Business Solutions, LLC
TeamBuilders Employment & Business Solutions is actively recruiting for an experienced Human Resources Manager for a local Agriculture related business in Fresno, CA.
The HR Manager will report directly to the President of the company and will be responsible for managing all Human Resources duties including Payroll for this fast paced company with a staff of approximately 30 employees.
This position is direct hire/permanent, full time Monday through Friday however some overtime and weekend work will be required as necessary. Company offers a competitive salary and excellent benefits package. Position will pay between $55,000.00 – $65,000.00 yearly DOE.
Key Responsibilities of the HR Manager:
Manage all HR functions including recruiting, interviewing, onboarding, employee reviews, training, labor relations & employee relations
Maintain all employee records
Consult with legal counsel to ensure that policies comply with federal and state law
Bi-monthly Payroll Processing
Benefits Administration including life, health, and dental insurance, pension plans, vacation, sick leave, leave of absence, and employee assistance
Coordinate management training with regard to interviewing, hiring, terminations, promotions, performance review, safety, and harassment
Advise management in appropriate resolution of employee relations issues
Respond to inquiries regarding policies, procedures, and programs
Month and Year End Accounting including journal entries for all HR related finances (reporting to CPA)
Bank Reconciliation on a daily, weekly and monthly balance for all HR related finances in addition to weekly check runs for A/P directly related to HR functions
Budget management of all HR related operations
Coordinate all staff travel arrangements as necessary
Provide assistance to management team, legal team and accounting team as required
Perform additional related duties as required and/or assigned
Required Skills, Education and Experience of the HR Manager:
Minimum of 5 years' experience as an HR Manger, PHR Certification preferred but not required
Bachelor's degree from a four-year college or university or equivalent combination of education and experience
Impeccable organizational, detail orientation and time management skills
Professional and effective communication skills; interpersonal, verbal and written
Ability to perform the duties of the position successfully
Extensive knowledge of state and federal employment laws, with skill to incorporate into policies, procedures and practices
Experience with HRIS systems and payroll processing software
If you have the skills and experience we are seeking and would like to be considered for the Human Resources Manager position, please submit your resume and cover letter for immediate review to Aimee@TeamBuildersLLC.com .