Human Resources Manager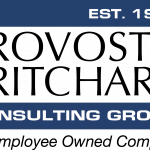 Website Provost & Pritchard Consulting Group
This position is part of the management team and plays a critical role in maintaining and enhancing our unique company culture. Duties encompass all aspects of human resources functions and activities including, but not limited to, compensation, compliance, employee relations, performance management, recruiting and training. Plans and administers policies/procedures/processes by performing duties personally or through delegation to staff.
Minimum Qualifications:
Bachelor's degree in related field of study from four-year college or university.
Minimum 10 years human resources related experience and/or training in a professional environment.  Must include exposure to all aspects of the human resource function, with hands on experience in employee benefits, employee relations, and recruiting.  Additional experience may replace need for college degree.
Ability to coach others through human resource related issues.
Experience with successful resolution of complex human resource issues.
Excellent written and verbal communication skills.
Experience in leadership role(s).
Detail oriented with excellent organizational skills.
About Our Company
Provost & Pritchard Consulting Group offers a wide range of engineering & consulting services for a diverse group of clients. The Company was founded on the belief that we should all enjoy what we do and where we work. We make significant effort to help everyone set professional objectives and pursue the projects and services that interest them most, while ensuring they maintain the life/work balance that they each desire. Provost & Pritchard is also an employee-owned company allowing all staff to benefit from the company's success.
For over five decades, Provost & Pritchard has upheld a tradition of excellence in California. Our focus is serving our clients well. We work with our clients to transform their projects from concepts to completion by developing practical solutions. We offer a diverse set of services including civil and agricultural engineering, hydrogeology, planning, environmental, surveying and construction management. With eight offices stretching from Chico to Bakersfield, our staff is accessible to our clients throughout the state.
If interested, please submit your resume to hr@ppeng.com or apply online.
Provost & Pritchard Consulting Group is an equal opportunity/affirmative action employer.