Onboarding Specialist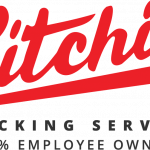 Website Ritchie Trucking
Job Title:                              Hiring/Onboarding Specialist
Reports to:                         HR Manager
Position Summary:  This position will be responsible for recruiting and hiring viable candidates for open positions in all of our terminal locations.  Focus will be on managing the new hire onboarding process.
Summary of Key Responsibilities:
Achieves staffing objectives by recruiting and evaluating job candidates; advising hiring managers; and assisting with the hiring process.
Build applicant sources by researching and contacting community services, colleges, employment agencies, media, and internet sites; providing organization information, opportunities, and benefits; making presentations; and building and maintaining rapport.
Attracts applicants by placing job advertisements, and using newsgroups and job sites.
Determines applicant qualifications by interviewing applicants, analyzing responses, verifying references, comparing qualifications to job requirements, and recommending further review by hiring management.
Arrange management interviews by coordinating schedules.
Evaluate applicants by discussing job requirements and applicant qualifications with managers and interviewing applicants on a consistent set of qualifications.
Comply with all state- and federal-specific legal hiring practices.
Become proficient in our new hire onboarding process for all positions.
Update job knowledge by participating in educational opportunities, reading professional publications, maintaining personal networks, and participating in professional organizations.
Perform human resources and organizational tasks as assigned by the HR Manager.
Summary of Experience and Education:
High School Diploma or GED required.  Associate or Bachelor's degree a plus
3-5 years of experience in recruiting; transportation industry knowledge a plus
Certified Staffing Professional certification a plus
Knowledge, Skills, and Abilities:
Detailed knowledge of company operations, organizational procedures and personnel.
Must be proficient with spreadsheet and word processing applications (Word, Excel), along with EVerify, and electronic signature platforms (Sign Now).
Strong communication and organizational skills.
Strong problem solving skills.
Ability to work well under pressure.
Travel
This position will require an average of 25% travel throughout California, Oregon and Washington with possible extended stays in any of our markets as needed.