Human Resources Generalist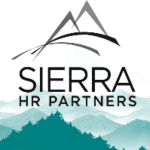 Website Sierra HR Partners
Are you an HR professional looking for a way to make a positive impact in the business community and expand your HR expertise? Sierra HR Partners is looking for a motivated team player with a service-mindset to join our dynamic and friendly team!
Summary: This position will perform a range of HR functions, including pre-employment background investigation services for clients, recruiting from job posting to offer letter, assisting in handling HR Hotline calls, and other HR compliance functions in keeping with State and Federal regulations.
Duties include, but are not limited to:
Conducting background investigations in accordance with the FCRA and all relevant regulations (both on-line and in-person record searches at County Courthouse)
Working with clients to create and implement talent recruiting plans
Creating legally-compliant interview questions and conducting interviews
Creating other HR related tools, including customized job descriptions, employment application forms, and employee handbook updates
Advising on California employment regulations including FEHA/anti-discrimination, wage & hour, hiring and termination requirements, COVID safety and sick leave benefits, etc.
Assist in preparing training materials and co-presenting, as needed
Managing other projects in the HR field, including salary research and special projects
Benefits:
Competitive salary based on experience and excellent benefit package, including health, vision, dental and 401(k) with employer matching.
Qualifications:
PHR, PHR-CA preferred
Bachelor's Degree in Human Resources, Organizational Development, or related field preferred
Valid CA Driver's License
Excellent computer skills, including Microsoft Office Suite
Bilingual (Spanish) a plus
High integrity and motivation to learn
Ideal candidates must have the ability to understand and navigate risks associated with legal compliance in California. Must communicate effectively both verbally and in writing with clients and colleagues, demonstrate a focus on quality, maintain a high level of accuracy and confidentiality in daily operations; exhibit a high standard of professionalism and sound judgment; and possess a strong desire to succeed. If this is you, we'd love to talk!
Please apply online through Sierra HR Partners. For inquiries by telephone call (559) 431-8090.
An Equal Opportunity Employer.