HR Generalist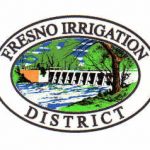 Website Fresno Irrigation District
PURPOSE:
Under direction of the Assistant General Manager, Administration, performs general human resources functions. The HR Generalist carries out responsibilities in the following functional areas:  benefits, recruitment, onboarding, performance management, employee relations, labor negotiations, training and development, reporting, compliance, safety and worker's compensation.
DISTINGUISHING CHARACTERISTICS:
This is a single position class reporting to the Assistant General Manager, Administration.  Duties may vary depending on daily workload and projects assigned.  This is a Confidential position.
This position supervises the following subordinate positions:
Human Resources Assistant
EXAMPLE OF DUTIES:
Serves as a liaison between management and employees; handling questions, interpreting benefits, administering benefit contracts and helping resolve work-related issues.
Meets with management staff and committees and provides recommendations regarding HR legalities, personnel issues and concerns.
Performs staffing duties, including performing full cycle recruitment efforts
Coordinating the performance evaluation process and administering disciplinary procedures.
Maintains a fully integrated management information system, ensuring the availability of necessary data and statistical information.
Prepares reports for Assistant General Manager – Administration
Maintains audit ready compliant personnel files.
Prepares termination paperwork for exiting employees and completes exit interviews.
Processes employment requests.
Assists with logistics and maintain calendar of required annual events, e.g. training day, year-end event, required government notices, open enrollment period, etc.
Assists employees with all IT issues and coordinates with third party to resolve IT issues.
Researches labor and wage market information and prepares salary and compensation recommendations.
Coordinates employee training and development programs.
Administers software programs (i.e. Shortel, Laserfiche, etc.)
Recruiting/Onboarding:
Confer with management and supervisors to identify personnel needs, job specifications, job duties, qualifications, and skills.
Identify staff vacancies and recruit, write and place job advertisements with various media, review applications/resumes, conduct phone interviews and forward suitable applicants for managers to interview.
Write job descriptions or review and edit job descriptions as needed.
Manage the recruiting and staffing logistics effort.
Facilitate background checks, pre-employment testing and create offer letters.
Plan and conduct new employee orientation to foster positive attitude toward organizational objectives.
Ensure all new hire documents are signed and returned.
Benefits/Payroll:
Communicate benefits information to all staff
Administer and monitor active and retired employee health insurance plan, vision plan, dental plan, 401k
Administer and monitor Employee Assistance Program, and 125 Flex Account plan.
Ensure reconciliation of all monthly invoices.
Manage and process all transactions including enrollment, changes, and terminations.
Process all paperwork for retirement, vacation, sick leave, and leave of absence.
Communicate employee status changes to payroll via appropriate documentation.
Prepare annual census information for payroll and financial audit.
Safety/Worker's Compensation:
Assists the Assistant General Manager – Administration and Safety Manager in facilitating and updating good, clear communication to employees regarding benefits, employment handbook, and District policies and procedures.
Assists Safety Manager to ensure proper processing and recordkeeping for Workers' Compensation paperwork.
Take minutes during negotiations and Safety Committee meetings.
Attend weekly tailgate meetings and present HR related information