Human Resources Analyst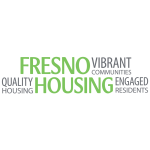 Website fresnohousing Fresno Housing
Fresno Housing is looking for a skilled and adaptable Human Resources professional to join our team as a Human Resources Analyst. This position performs a wide variety of human resources services, which may include some or all duties and responsibilities within the following areas: recruitment and staffing, compensation, benefits, safety and wellness, compliance, performance management, and workers' compensation. This position serves as a Subject Matter Expert (SME) in assigned areas providing analysis, project/process management, and employee relations expertise to support operational departments and leadership. If you thrive in an environment of impactful change and have a passion for human resources, keep reading because this might be the perfect opportunity for you!
We are looking for someone who knows their stuff when it comes to human resources, is excited to take big swings, set ambitious goals, and challenge themselves to provide data- and process-driven recommendations for leadership decisions.  You visualize, articulate, conceptualize and solve complex problems by making decisions that are sensible given the available information. You keep it cool when things get crazy and approach problems with viable solutions. You act as a link between employees and management in order to maintain good relationships and a happy workplace. You manage tasks in a fast-paced environment with many moving pieces and stakeholders and ensure goals reach or surpass the finish line. You possess internal motivation and drive with a track record of delivering results. If you are naturally curious, prefer collaboration over hierarchy, and have demonstrated organizational, interpersonal and analytical skills, you are strongly encouraged to apply for this position.
When you join the team at Fresno Housing, you can expect to be part of a dynamic team of not only human resources professionals but also highly collaborative team of people who are passionate about continuously working to improve the Fresno community.
Final Filing Date: Open until Filled
If this sounds like you please submit a fully completed application and a resume through the Fresno Housing online job portal at www.fresnohousing.org/careers/
Location: 1331 Fulton Street, Fresno, CA 93721/ Remote during COVID
Anticipated Hiring Range: $55,000 – $70,000/year
EOE M/F/D/V/SO