HUMAN RESOURCES GENERALIST #109086CCSHRM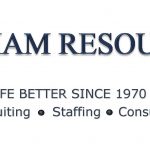 Website DenhamCareers Denham Resources
Making Life Better Since 1970
Denham Resources' well-established client continues to grow and is adding this important position to their corporation. If you are an experienced HR professional seeking an opportunity to be a part of strategic initiatives, please call us today.
Responsibilities:
-Recruit, screen and interview applicants for both technical and professional job openings.
-Post job ads and attend job fairs to attract new talent.
-Conduct new hire orientations and be part of the entire onboarding process.
-Facilitate trainings and assist with employee relations and investigations
-Provide back up to the Payroll Supervisor as needed.
-Maintain current knowledge of company policies, federal, state and local laws to ensure compliance.
-Report to Senior management and assist on other related projects.
REQUIREMENTS:
-Bachelor's degree in Business Administration, Human Resources, or related field preferred
-4 + years' of human resources/recruiting experience
-Bilingual English/Spanish required
-Strong oral, written and interpersonal communication skills
Send your resume in MS Word format to Fabrizia Smith at fabrizia@denham.net or call (559) 222.5284 if you have any questions. Please refer to the job order number in your response. Compensation commensurate with qualifications.
Visit www.denham.net to see other job listings. All inquiries will be held in the strictest confidence