SOLAR ENERGY SALES CONSULTANT, #109084CCSHRM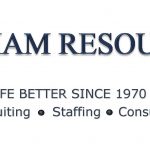 Website DenhamCareers Denham Resources
Making Life Better Since 1970
Do you want to be part of a residential solar company that is seeking motivated professionals to join their team? This company is a family operation based in Fresno, CA with more than 40 years of experience in the building industry. The solar division is growing as the solar industry expands. Come be a part of this success story.
Solar Energy Sales Consultants are provided with company generated leads and are required to generate their own leads as well.
Consultants are required to:
– Meet with Customers for in-home/virtual appointments
– Maintain flexibility in scheduling sales visits – daytime, evenings, or weekends based around customer availability.
– Meet monthly sales goals
REQUIREMENTS
– Experience selling products or services.
– Self-Motivated, and network driven, with ability to ask for business.
– Must possess excellent communication skills, including verbal, written, and presentation.
– Experience in relevant computer skills, including spreadsheets, webmail, and CRM.
– Must pass a pre-employment background check, drug screen, and have a clean driving record (no DUIs).
Send your resume in MS Word format to Steve Wilson at Steve@denham.net or call (559) 222.5284 if you have any questions. Please refer to the job order number in your response. Compensation commensurate with performance.
Visit www.denham.net to see other job listings. All inquiries will be held in the strictest confidence.