OFFICE MANAGER #109493CCSHRM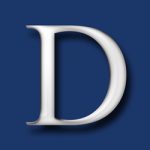 Website DenhamCareers Denham Resources
Making Life Better Since 1970
Denham Resources has an excellent opportunity with a marketing order organization that is looking for someone for a newly created position of Office Manager / Administrative Assistant. This will be one of three professionals that will administratively run the organization.
Functions include but not limited to:
-Become familiar with both the federal and state programs to provide handler and grower education
-Manage elections
-Assemble, and publish reports
-Attend and maintain meeting minutes of the programs
-Maintain all financial records
-Assist with annual audits
-Provide payroll and benefit services for ACP employees
-Maintain accounts receivable and payable
-Issue monthly financial reports to ACP and CPRB members
-Compile annual statistics
-Update websites as needed
-Assemble and distribute annual research proposals
REQUIREMENTS
Will be/perform:
-Self-motivated independent thinker with communication skills
-Organizational ability to collect and edit reports
-Maintain financial records and perform payroll services
-Organizational and computer skills for documenting activities and preparing industry reports
-B.A./B.S. degree or equivalent experience in accounting/auditing or supervisor/management
-Knowledge of agricultural marketing orders helpful but not necessary
-Experience with Excel and QuickBooks helpful
Send your resume in MS Word format to Steve Wilson at steve@denham.net or call (559) 222.5284 if you have any questions. Please refer to the job order number (109493) in your response. Compensation commensurate with qualifications.
Visit www.denham.net to see other job listings. All inquiries will be held in the strictest confidence.