PURCHASING/BUYER SPECIALIST #109156CCSHRM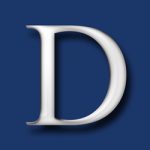 Website DenhamCareers Denham Resources
Making Life Better Since 1970
Are you looking to level up your career and join a hard-working motivated plant management team in a fast-paced working environment? Are you passionate about teaching and developing those around you and creating a motivated, positive workspace? Then you could be this company's Assistant Plant Manager.
SALARY $75k – $100k Plus/Yr., DOE
– Direct all activities related to operations and production in accordance with the company's business plan and the strategic goals of the company and other business units
– Collaborate with Plant Manager and set strategic goals and vision for the site, as well as short and long-term production goals
– Direct and manage the overall production plan for the operation, including supervising the day-to-day operations that come with implementation
– Collaborates with functional area managers on the determination of materials, space, equipment and personnel needs as well as the development and implementation of processes, procedures, assignment and execution of functional responsibilities, and determination of budget and costs constraints
– Evaluate performance against production goals and adjusts allocations of resources (e.g., personnel, equipment, materials) as needed to optimize quality and amount of equipment, machinery and components produced, market share of customers, quality of services provided, and cost-efficiency of operations
– Participates in engineering projects and new product launches
– Manage direct reports, assigns work to staff, provides coaching and training, sets goals, is accountable for performance evaluation, plans staff development, and makes and approves people management decisions either alone or in collaboration with management and HR.
REQUIREMENTS
Required:
– Technical and/or Finance discipline strongly preferred
– Minimum of 5 years of relevant manufacturing work experience
Preferred:
– Bachelor's degree in related area
– Able to work both independently and within a team, generating results with general/minimal guidance from management
– Demonstrated ability to effectively apply MS Excel, AutoCAD and other analysis tools to real-world problem-solving
– Must be flexible, innovative, and comfortable in setting own priorities
Send your resume in MS Word format to Steve Wilson at steve@denham.net or call (559) 222.5284 if you have any questions. Please refer to the job order number in your response. Compensation commensurate with qualifications.
Visit www.denham.net to see other job listings. All inquiries will be held in the strictest confidence.