CONTROLLER #109157CCSHRM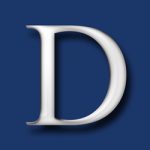 Website DenhamCareers Denham Resources
Making Life Better Since 1970
Denham Resources has an excellent opportunity for an experienced Controller to direct the financial affairs and establish economic objectives for this growing, highly successful, well established manufacturing business.
-Full fiscal and accounting responsibility for entire company
-Issue timely and complete financial statements
-Coordinate the preparation of the corporate annual report
-Full financial analysis for strategic and fiscal management of company
-Full budget and forecasting responsibilities
-Must work closely with operational management to ensure metrics are met
-Comprehensive cost accounting responsibility for all aspects of the company
-Establish, monitor, and enforce policies and procedures
-Maintain a documented system of accounting policies and procedures
-Full responsibility over AP and AR staff and operations
-Maintains financial staff job results by coaching, counseling, and disciplining employees; planning, monitoring, and appraising job results.
-Maintain professional and technical knowledge continuing education
-Comply with federal, state, and local legal requirements; enforcing adherence to requirements; filing financial reports; advising management on needed actions.
-Supervises all accounting staff
SALARY  $70k – $120k/Yr., DOE
REQUIREMENTS
The controller candidate should have a Bachelor's degree in accounting or business administration, or equivalent business experience and 5+ years of progressively responsible experience. Prior experience at a major company or division of a large corporation is desirable. Preference will be given to candidates with the Certified Public Accountant or Certified Management Accountant designations and manufacturing experience.
Send your resume in MS Word format to Steve Wilson at steve@denham.net or call (559) 222.5284 if you have any questions. All candidates with the above listed qualifications will be considered and contacted. Compensation commensurate with qualifications. Please reference job number 109157 in your reply.
Visit www.denham.net to see other job listings. All inquiries will be held in the strictest confidence.