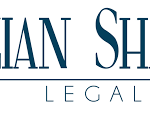 Website Emerzian Shankar Legal Inc.
JOB DESCRIPTION/POSTING – ATTORNEY
PRACTICE AREAS:  LABOR/EMPLOYMENT (MANGEMENT SIDE), EDUCATION AND TITLE IX, AND BUSINESS LAW
Job Title:  Attorney – Remote
Practice Areas:  Transactional and Advisory; Labor/Employment (Management Side), Education Law & Title IX, Business Law
Licensure & Location:  California state bar licensure required.  Any geographic location acceptable as this is a cloud-based, remote work from home position.
Reports To: Shareholders
Classification:  Option for Part-time Hourly (15+ hours per week) or Full-Time Exempt
Compensation:  Competitive salary and benefits packages; depends on experience
Revised Date: July 1, 2020
Summary/Objective
Emerzian Shankar Legal Inc. ("ES Legal") is a small, cloud-based, woman-owned law firm located in Central California (est. 2018). Our attorneys provide transactional and advisory legal services to local schools, businesses and non-profits in the following areas: general counsel services, labor and employment law, investigation services, education law matters including Title IX of the Education Amendments of 1972 and higher education compliance, general business law, non-profit law, and workplace and school complaint investigation services.
Our attorneys serve as collaborative, trusted advisors to our clients. We provide high quality, cost-effective and practical legal services under a flexible, cloud-based business model. Our goal is to support our clients' work in creating better economic and educational opportunities throughout Central California.  As a cloud-based law firm, we do not have offices open to the public and primarily work remotely utilizing internet technology to connect to each other and our clients, including Office 365, Zoom, and Practice Panther, an entirely cloud-based billing and invoicing system. Our cloud-based model supports work-life balance and acknowledges the multiple roles attorneys play in both their professional and personal lives.
ES Legal is currently seeking an attorney licensed in California with at least 3 years' work experience in a law-firm setting to join our highly collaborative working team.  ES Legal is open to a wide variety of work arrangements, including both part-time hourly and full-time exempt employment.  The position will be assigned primarily to work remotely from home with occasional on-site meetings with clients.  ES Legal is monitoring the global pandemic COVID-19.  We do not anticipate any on-site meetings being required for this position during the 2020-2021 academic year.
Essential Functions
Provides transactional and advisory legal advice and representation to private sector business, non-profit corporations and education institutions (K-12 through higher education both public and private).
Conducts legal research, analysis on a wide variety of business, labor/employment and education law compliance matters.
Advises clients on and directly conducts workplace and school investigations.
Prepares, reviews and advises on a wide variety of documents including, but not necessarily limited to, business to business contractual arrangements, independent contractor agreements, employment contracts, business entity formation documents, shareholder/partnership agreements.
Provides mediation and hearing officer services for the processing of complaints of Title IX sexual harassment.
Maintains knowledge of changes to California and federal labor and employment law, education-sector compliance including for institutions that receive federal funds under Title IV.
Maintains positive, collaborative and professional relationships with the firm's clients.
Performs other related duties as assigned. Nothing in this job description/posting restricts management's right to assign or reassign duties and responsibilities to this job at any time.
Knowledge, Skills & Abilities
Must have excellent written and verbal communication skills.
Must have excellent customer service skills.
Must have excellent organizational skills and ability to effectively prioritize to meet deadlines.
Must have courteous and professional demeanor.
Must be experienced with Microsoft Office applications, including Word, Excel, Outlook and Power Point and comfortable working with cloud-based platforms.
Must be emotionally mature and able to take personal responsibility for projects with minimal supervision
Must be comfortable working remotely from home.
Must have a can-do attitude and be comfortable working in a start-up business culture.
Physical & Work Environment Requirements
Work environment is remote, home-based location.
Must have appropriate workspace in home from which to work from cell phone and laptop computer. Tools provided by ES Legal as needed, including reimbursement for cost of mobile phone and internet/data service.
Must be able to communicate with attorneys and clients via telephone, text message, video conferencing and email.
Occasionally required to stand, walk, sit, reach with hands/arms, including to operate normal office machinery including computers and printers.
Required Education and Work Experience
Juris Doctorate from an accredited law school.
California state-bar licensure.
3+ years of work experience in a law firm setting.
Preferred Skills, Education & Experience
Graduation from a UC or equivalently ranked law school.
Bachelor's degree in business, psychology, or sociology.
Customer service industry work experience prior to law practice preferred, such as retail, restaurant, or other public-facing position.
5+ years of work experience in a law firm setting preferred.
Client and project management experience in law firm setting.
Experience with workplace/school investigations and Title IX highly desired, but those with translatable skills, labor/employment law experience and desire to practice in this area will be provided training.
Equal Employment Opportunity & Accommodations
ES Legal Inc. is proud to be an Equal Employment Opportunity employer. The company does not discriminate based upon race, religion, color, national origin, gender (including pregnancy, childbirth, breastfeeding or related medical conditions), sexual orientation, gender identity, gender expression, transgender status, age, status as a protected veteran, status as an individual with a disability, or other applicable legally protected characteristics.  Reasonable accommodations may be made to enable individuals with disabilities to perform the essential functions.
To Apply:  Email your resume and cover letter to info@eslegalinc.com.