days

hours

minutes

seconds
The CCSHRM Workplace Symposium is the largest gathering of HR professionals in the Central Valley and a can't-miss experience. Now more than ever, it is imperative for HR professionals, executives, people managers and students to build the workplaces of the future. We'll explore the toll rapid changes have taken in the workplace and key takeaways that can help employees manage.
We have an incredible list of speakers who share their expertise on a tumultuous year in human resources. Five Keynote Speakers and 18 breakout session speakers covering a multitude of topics with you in mind.
Wednesday, March 15 – 8:00am – 4:30pm
It's time to raise the bar on the respect, credibility, and influence human resource professionals experience in their organizations.
Welcome to interactive experiences, bringing to life the education, networking, and solutions you've come to expect from SHRM!
Attend our conference for fresh perspectives from leading experts, curated news you can use, and solution-based insights focused on all things work.
This year has seen changes like no other and the workplace has not been spared. From adapting to the new normal and challenging unconscious bias to balancing caregiving while working, workplace culture has arguably never been more critical.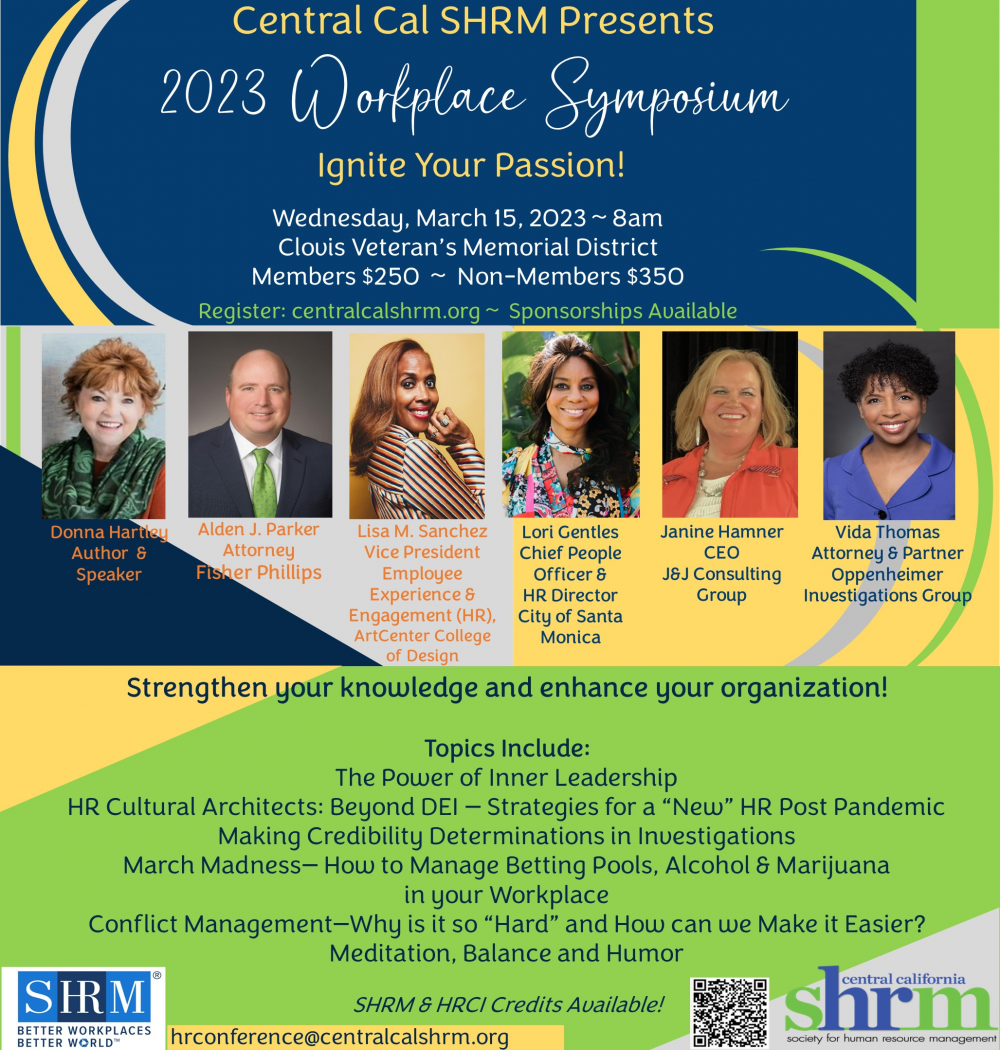 We wanted to take a minute to let you know how much we appreciate all you have done for the world of work in 2022. You are making a difference and SHRM is so happy to be your partner.
It's an understatement to say this year has been challenging and during these times, we often forget to thank those around us for all they do.
Thank you for everything.