Controller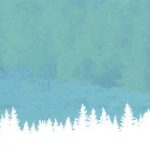 Website Twilight Haven
Description:
Twilight Haven, a multi-level senior living facility located in the heart of the Central Valley is seeking an experienced Controller to lead the fiscal function of the organization in accordance with generally accepted accounting and financial principles and regulations. The Controller manages financial activities and ensures that the day-to-day operations proceed efficiently and effectively.  The Controller works with the leadership team and the Board of Directors to develop the budget; administers and monitors operating budgets; maintains control of the finances and cash flow; manages the accounts and all financial records; prepares and issues financial statements and reports; and ensures compliance with local, state, federal, and not-for-profit regulations, guidelines, and laws.
Qualifications:
The ideal candidate will have minimum five years' management experience in a senior healthcare facility and at least three years' human resources experience (licensed CPA and MBA preferred). Must have excellent organizational and project management skills, strong interpersonal and communication skills, demonstrated commitment to diversity, ability to research and analyze data, ability to teach and share financial best practices with staff, and the ability to minimize financial risk. Proficiency in Microsoft Office and accounting and database software is required (PointClick Care software and SharePoint preferred). Must have valid CA driver's license, acceptable driving record, and automobile liability insurance. Knowledge of government compliance (CMS, Medicare, Medi-Cal, HUD, EDD, BOE and IRS), non-profit administration and Twilight Haven's mission.
Position offers competitive salary based on experience, plus full benefits package.
Apply online through Sierra HR Partners before August 10th, 2018.
An EEO Employer.
To apply for this job please visit ejob.bz.