Payroll Manager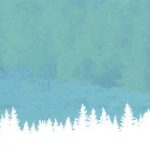 Website Sierra HR Partners
HR Consulting Firm
Payroll Manager
*** Job Announcement ***
OFR, Inc. is searching for an experienced and dynamic Payroll Manager to join its growing team in Kingsburg, CA. This position is responsible for overseeing the payroll and accounting departments of the organization, maintaining financial records and handling the banking needs of the organization including but not limited to A/R, A/P, account reconciliation, budgeting, preparation of financial reports and spreadsheets, and ongoing communication with vendors, leadership team and employees.
Primary Duties include:
– Supervising and coordinating payroll and accounting department workload to meet operational requirements;
– Ensure payroll is processed in an accurate, compliant and timely manner on a weekly basis;
– Oversee compliance with statutory reporting and filing requirements.
The ideal candidate will have:
– A minimum of 5-10 years of bookkeeping experience preferably with agricultural organizations;
– An educational background in accounting, finance and/or human resources;
– Proven experience as a payroll manager (required) with human resources experience (preferred);
– Current knowledge of payroll procedures and related laws;
– Proficiency with MS Office products, Quick Books and payroll software (experience with Data Tech is preferred);
The successful candidate must be highly organized, have excellent written and verbal communication skills, solid understanding of accounting principles is required, strong organizational, time management and problem-solving skills. Must have ability to work well independently with minimal supervision. Bilingual in English/Spanish preferred.
This position offers competitive pay.
Apply online through Sierra HR Partners by March 18, 2017.
Phone inquiries may be made to (559) 431-8090.
Equal opportunity employer.