Region Human Resource Manager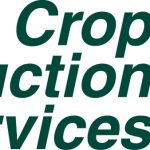 Website Crop Production Services
A global ag products distributor
Crop Production Services (an Agrium Business Unit)
Human Resources
Job Title:                   Region HR Manager – West
Department:             Human Resources
Reports To:               Sr. Director Human Resources
Location:                   Fresno, California
Position Summary:
Partners with region, product line & division managers to provide HR management support for the Western US.  Works closely with business leaders to incorporate people-related perspectives in planning and operational management.  Provides a full range of HR program support for management and employees, including coaching and consulting, providing information and analysis, staffing, payroll, training, benefits, performance management, compensation planning and employee relations.
Primary Responsibilities:
Partners with region, product line & division managers on issues related to performance, change, and conflict management as well as general people management practices. Provides this support through coaching, consulting, and hands-on assistance where needed.
Participates in division and CPS-wide projects and partners with other HR and business counterparts in support of organizational changes, systems, processes, process improvement, etc.
Assists the region, product line, division GM and line managers in developing and maintaining efficient organizational structure and staffing to achieve business objectives.
Supports and provides guidance for the staffing process for the division's locations.
Partners with the region and division GM to develop, analyze, and monitor annual compensation and incentive plans and their execution.  Supports the completion of annual incentive plan award recommendations.
Implements training programs that address specific business needs, and coordinates division HR training activities for managers and employees.
Partners with CPS benefits and payroll departments to provide benefits and payroll services to employees.
Ensures completion of periodic reports, analysis and audits and uses this information to keep management informed. Recommends actions to ensure cost effective, legal and ethical management of CPS human resources.
Supervises HR Administrator(s) to provide day-to-day HR process and information support for the Regions.
Actively facilitates the resolution of employee related litigation, working closely with managers and CPS legal representatives.
Manages maintenance and security of personnel information, both electronic and paper files, for the division.
Ensures compliance with provincial and federal employment law by keeping abreast of legal and regulatory requirements, sharing information with management, providing guidance for coaching managers and employees.
Required Skills, Experience and Education:
7+ years progressive human resources experience in a variety of HR areas.
Knowledge of California labor laws and regulations
Bachelor's degree in HR, business administration or equivalent experience.
Demonstrated ability to build working relationships and effectively support change management and conflict management
Strong leadership and excellent communication skills – verbal and written.
Practical  analytical skills and problem solving skills
Strong project management and computer skills (Excel, Word, Outlook, PowerPoint, SAP HRMS)
Able to travel 20% – 40%.
PHR, SPHR-CA Certification preferred