Human Resources Manager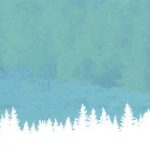 Website Confidential
A leading distributor of unfabricated metal products, is seeking an experienced, enthusiastic and career-minded Human Resources Manager to join its dynamic team in Fresno, California. Responsible for improving accountability and communication, this key position will lead all human resource functions to support the team.
Core duties include, but are not limited to: overseeing all HR policy and procedures, compliance, employee relations and engagement, recruiting, training and development, coaching managers and supervisors, performance management, leaves of absence, compensation and benefits administration.
Qualifications:
The successful candidate will possess the following qualifications or any combination of knowledge, skills and experience demonstrating the ability to successfully perform the job:
Five-plus years of progressive HR management experience;
Bachelor's degree in human resources, business or related field of study;
Experience in an industrial setting preferred;
PHR/SHRM-CP or related certification preferred;
Extensive knowledge of state and federal employment laws and incorporating into policies, procedures and practices;
Experience with HRIS systems and payroll processing software is a plus;
Excellent organizational, interpersonal, written and verbal communication skills.
Position offers competitive salary and benefits.
Apply online through Sierra HR Partners by August 15, 2018.
An Equal Employment Opportunity Employer.
To apply for this job please visit ejob.bz.