HR Manager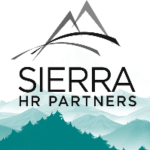 Website Confidential
Human Resources Manager 
Summary:
A leading Central Valley industrial distribution center is seeking a Human Resources Manager to join a diverse group of dedicated employees. The desired candidate will be a self-starter with demonstrated skills to provide full spectrum HR services to all team members.
Core duties include but are not limited to performing and implementing policy and procedures; ensuring compliance to federal, state and local laws. Perform full cycle recruitment and hiring, performance management, employee relations and employee engagement. The Human Resources Manager will advise and coach supervisory teams; work closely with the company leaders and report to the Operations Manager.
Qualifications: 
The successful candidate will possess the following qualifications or any combination of knowledge and skills, with demonstrated ability to successfully perform the duties of the position:
*Five-plus years of progressive HR management experience;
*Bachelor's degree in human resources, business or related field of study;
*Experience in industrial, distribution, shipping and receiving settings highly preferred;
*Extensive knowledge of state and federal employment laws, with skill to incorporate into policies, procedures and practices;
*Experience with HRIS systems and payroll processing software is a plus;
*PHR/SHRM-CP or related certification preferred;
*Excellent organizational skills and ability to maintain compliant employee records;
*Strong interpersonal and communication skills;
Full-time position offers competitive salary based on experience and a full benefits package.
An Equal Opportunity Employer.
Apply online through Sierra HR Partners.
To apply for this job please visit ejob.bz.