Senior Vice President, Human Resources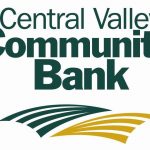 Website Central Valley Community Bank
Purpose:  Responsible for the development, direction and coordination of Human Resources activities, related to employee relations, EEO, compensation, employment, training, benefits administration.
Essential Duties& Responsibilities:  With or without reasonable accommodation must be able to perform all essential job functions as described below.
Develop, implement and coordinate policies and procedures in most of all the following areas: Employment (Recruitment), Compensation, Benefits, Group Health Plans, Workers' Compensation, Training, Employee Relations, Safety.
Meet with senior management and interact regularly on company-wide personnel issues and practices.
Develop and recommend policies and practices in accordance with Bank goals.
Advise management of industry trends and legislative changes affecting human resources programs.
Deal with attorneys and trade groups on issues of employment and related matters.
Assure Bank operates within all areas of law and compliance related to Human Resources.
Assure proper records and systems are in pace as it relates to employees.
Stay current on trends and practices in the industries as it relates to benefits and compensation.
Develop overall Bank training needs and make recommendation of formal programs.
Assist managers and supervisors in performance counseling.
Monitor performance review process.
Develop and recommend policies and practices responsive to employment laws and Bank requirements.
Carry out supervisory responsibilities in accordance with the Bancorp and the Bank's policies and applicable laws.
Knowledge, Skills and Abilities:
Effective leadership and supervisory skills.
Professional relationship management skills.
Effective change-management skills.
Strong organizational development skills.
Professional verbal and writing skills.
Comprehensive knowledge of: State and federal labor regulations, human resources administration, employee relations, compensation and benefits administration, recruiting and selection, training and development, succession and strategic planning.
Broad knowledge of human resource practices in the private sector.
Computer proficiency including strong knowledge of HRIS systems.
Excellent judgment, conflict resolution and problem-solving skills.
Strong presentation and meeting facilitation skills.
Experience and/or Education:
Bachelor's degree, MBA degree desired, and/or SPHR/SHRM-SCP certification or equivalent.
Ten years related experience in Human Resources management; or equivalent combination of education and experience.