Human Resources Assistant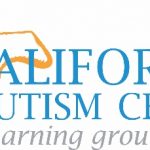 Website California Autism Center and Learning Group
Autism Service Provider
SUMMARY OF ORGANIZATION
The California Autism Center & Learning Group (CACLG) is a world class facility in the Central Valley that provides high-quality services designed to positively change social and cognitive skills in children affected by Autism Spectrum Disorder and provide a new kind of hope to their families. Each center offers a warm and welcoming environment for our behavior intervention programs, parent seminars, community education and whole family support. Currently, the CACLG has three different sites and expanding in the Fresno area. The human resource assistant is responsible for tasks related to all locations. The human resources assistant reports to the Director of Human Resources. The incumbent will help various departments within the company coordinate to meet goals, hire employee and support employees to ensure program efficiency and quality
SUMMARY OBJECTIVE
The human resources (HR) assistant is responsible for the administrative support of day-to-day human resource operations. Under the supervision of the Director, the human resource assistant performs work of moderate difficulty in human resources and benefits administration. The HR assistant is responsible for completing administrative paperwork, regarding new hires, termination, benefits, and other workplace programs.
ESSENTIAL FUNCTIONS
Responsible accommodation may be made to enable individuals with disabilities to perform the essential functions.
1.     Answer phones for the HR Department.
2.     Interacts with and supplies information to job applicants, employees, directors, and public and private agencies.
a.     Handles employment application intake.
3.     Performs a wide range of duties relative to the maintenance and processing of personnel records and reports.
a.     Performs HRIS data entry and personnel file maintenance.
4.     Processes payroll changes using a computerized system.
5.     Assists employee and supervisors with basic interpretation of HR policies and procedures.
6.     Assist with new-employee orientations.
7.     Maintains high standards of confidentially of all employee records and information.
a.     Maintains confidential personnel files and personnel actions.
8.     Prepares job postings.
9.     Responds to reference checks and verification of employment status.
10.  Assist the director with HR projects.
11.  Assist with benefits administration.
12.  Provides clerical and operational support to other administrative staff.
COMPETENCIES
1.     Communication
2.     Critical Evaluation
3.     Relationship Management
4.     Ethical Practice
QUALIFICATIONS, EDUCATION, and/or EXPERIENCE
To perform this job successfully, an individual must be able to perform each essential duty satisfactorily.  The requirements listed below are representative of the knowledge, skill, and/or ability required.  Reasonable accommodations may be made to enable individuals with disabilities to perform the essential functions.
1.     Bachelor's degree from an accredited college or university in business, or related discipline, plus one year of office/clerical support experience.
a.     Advanced course work in human resources is preferred.
2.     Must have strong interpersonal skills to solve workplace issues about wages, overtime rules, absences, and other day-to-day operations.
3.     The ability to handle sensitive and confidential situations
4.     Must be able to interact and communicate with a diverse group of individuals at all levels
5.     Must be able to work in a fast-paced environment with demonstrated ability to juggle multiple competing tasks and demands (i.e. multi-task)
6.     Intermediate knowledge or ability to learn Microsoft Excel, Word and PowerPoint and the use of practice management software
7.     Proficient user of business related email and calendaring
8.     Previous HR experience preferred